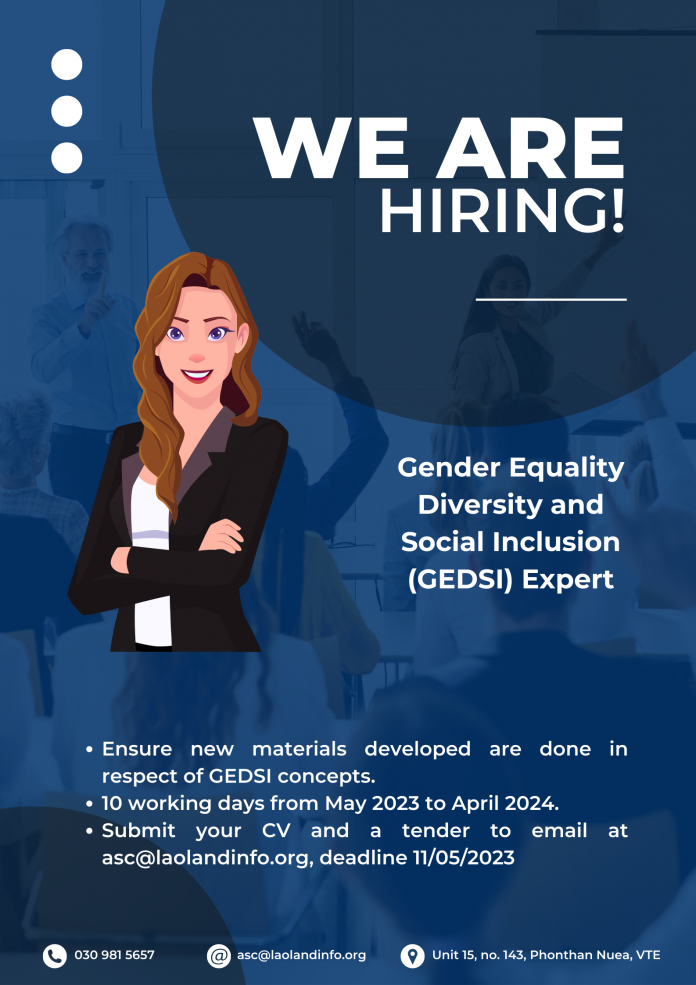 By LIWG
Currently, LIWG is looking for a GEDSI expert to ensure that new materials developed are done in respect of GEDSI concepts.
SCOPE of work
The GEDSI expert will advise LIWG on the materials developed by the Land Information Working Group (LIWG Calendar, video etc…) and any other relevant work where GEDSI concepts should be considered.
The GEDSI consultant will be in direct contact with the LIWG coordinator in charge of the tools' development.
Timeline
Expected number of days: 10 days from May 2023 to April 2024. If the number of days are not consumed, the contract might be extended.