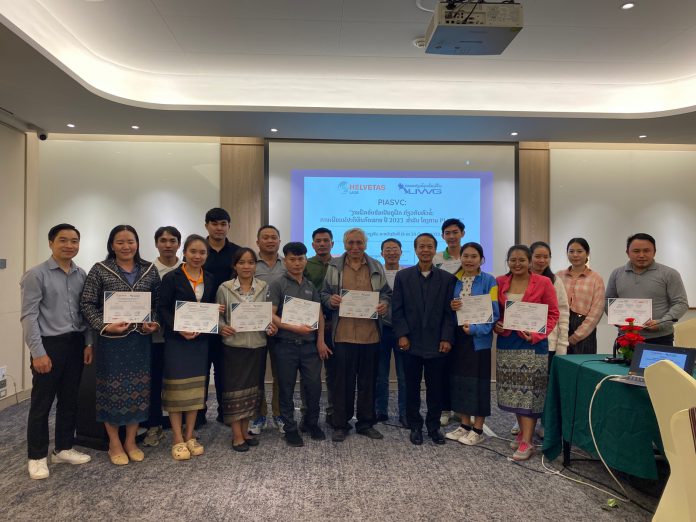 By LIWG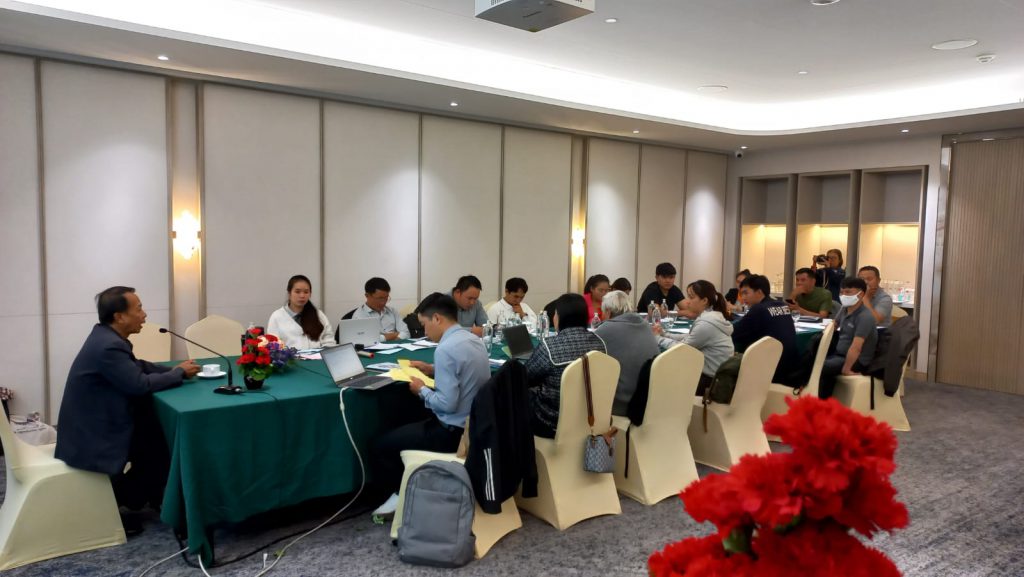 Between January 18-20, 2023, LIWG in coordination with Helvetas Laos organized a training of trainer on "dissemination of the Legal Calendar 2023" for the PIASVC project, which was led by the expert training team from the LIFE project and participated by the member organizations of the LIWG that were selected to receive sub-grants to implement the projects in the target areas throughout the Lao PDR.
This training focused on different topics from the legal calendar 2023 such as 1. Obtaining the right to use land, 2. Land title registration, 3. Management and treatment of chemicals and waste, 4. Planning for forest management and rehabilitation at the village level, 5. Equal rights of women and men to have a name on the land title, and 6. Ethics, rights and duties of the village-level Dispute Mediation Unit. Moreover, the participants exchanged about situation and issues while implementing trainings at actual sites, studied the booklet and SMART planning. The most important thing was that the participants demonstrated a training with feedbacks from other participants and the trainers.
The special highlight of this training was the Legal Calendar 2023 which is a crucial tool for disseminating legal information with easy-understanding pictures for people in all levels in Laos. Furthermore, LIWG disseminated the Legal Calendar 2023 Booklet which was produced by the Calendar Taskforce (CTF) to the participants as a training guide. This will be significant experience for the participants to implement the projects in their areas, particularly disseminating the use of the Legal Calendar 2023.
This was the first training under PIASVC project of 2023. In addition to this, the project will organize a refresher training related to gender equality and social inclusion. Please stay tuned and follow our channel for more upcoming information.
- Read more about PIASVC: https://laolandinfo.org/en/category/blog/news-update/