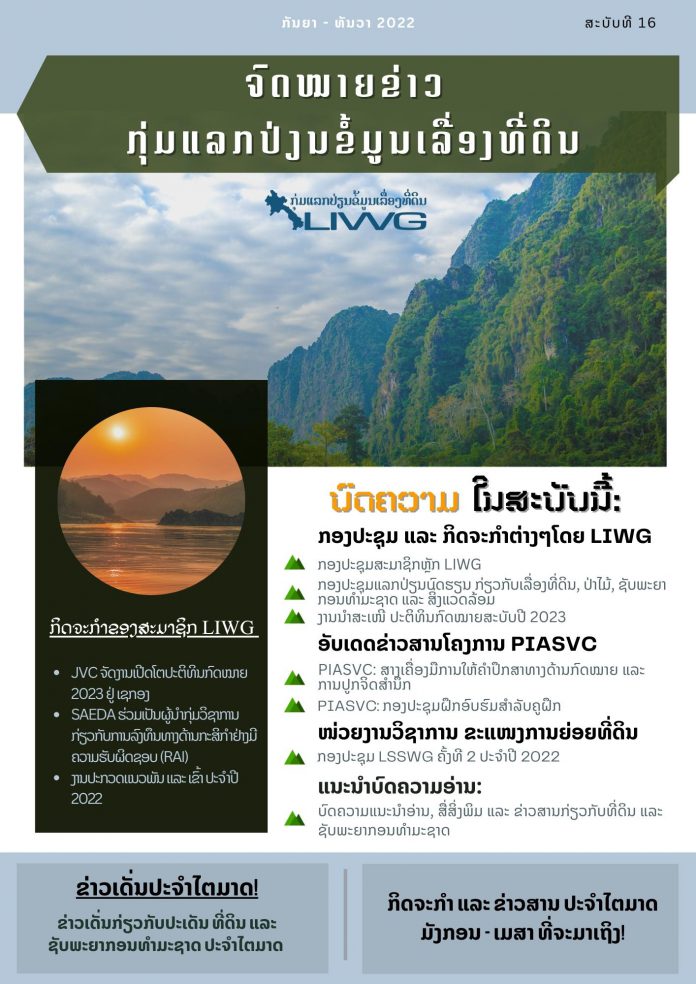 By admin
We are happy to share with you our our 16th LIWG Newsletter covering activities from September - December 2022 . In this newsletter, we present activities implemented by the secretariat, its members and its network related to land advocacy, natural resource protection, and the promotion of human rights related to land and natural resource tenures.
Here are highlight topics in the 16th LIWG newsletter:
- Meetings and activities by LIWG
- The launching event of Legal Calendar 2023
- Update on the PIASVC Project
- Land Sub-sector Working Group
- Members' and partners' work
- Blog stories
- Recommended publications and knowledge websites
- What's in the news!
Read all stories:
Lao: https://laolandinfo.org/wp-content/uploads/2023/03/Lao-ver-LIWG-E-Newsletter-Sep-to-Dec-2022.pdf
English: https://laolandinfo.org/wp-content/uploads/2023/03/LIWG-E-Newsletter-Sep-to-Dec-2022-1.pdf