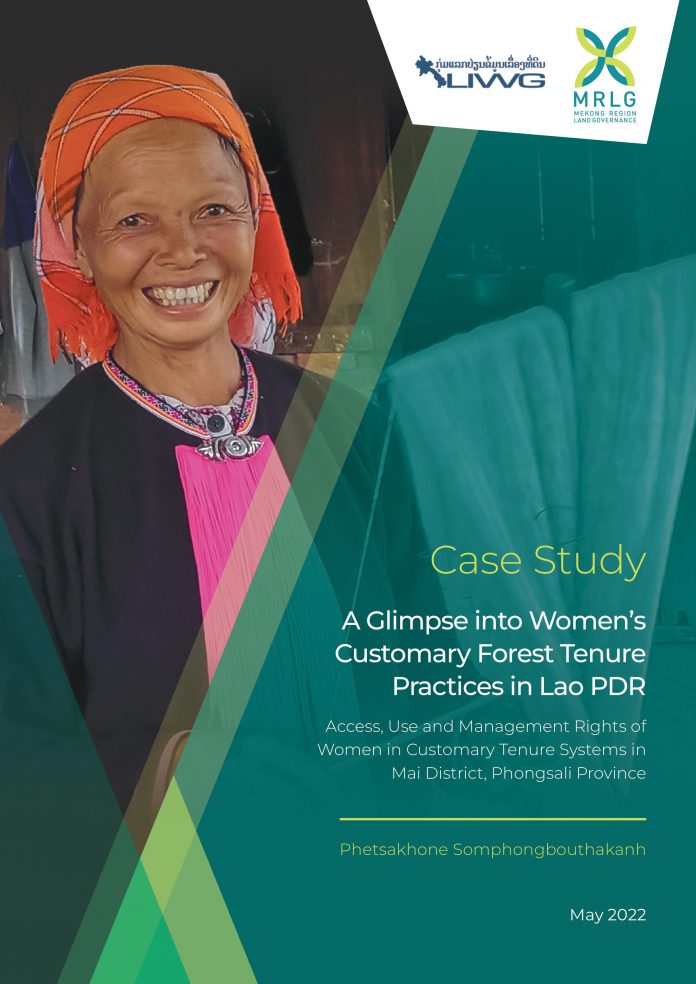 By LIWG
Access, Use and Management Rights of Women in Customary Tenure Systems in Mai District, Phongsali Province
---
This case study was commissioned by the Land Information Working Group (LIWG) in partnership with the Faculty of Law at the National University of Laos and financially supported by the Mekong Region Land Governance (MRLG) Project.
This case study was carried out in two villages located in Mai district of Phongsali province, in northern Lao PDR. One village is inhabited by a Khmou Ou (Mon-Khmer) ethnic group and the other by a White Tai (Lao-Tai) ethnic group. The fieldwork was carried out from the end of January to the beginning of February 2021.
The contents of this case study include:
Introduction
Methodology and Research Ethics
Conceptual Framework
Customary Forestland and Forest Resources Tenure in the Study Sites
Recommended Ways Forward
Conclusion
The views, opinions and interpretations expressed in this publication are those of the authors and contributors. They should not be interpreted as representing the official or unofficial views or positions of SDC, Germany and Luxembourg.
LIWG is providing this information as a public service, for informational and educational purposes, based upon information the participants of the group consider reliable, without any legal capacity. The opinions expressed in this briefing note are the results of the working group's thoughts and work, and constitute an endorsement by the sole Land Information Working Group.